Cart 2 Quote Forms
Magento 2 Custom Get Cart Quote Forms Extension Magento 2.3, 2.4
Community, Enterprise, Cloud
Create custom quote request forms with automatically attached cart contents. Insert the "Get Quote" button in the customer cart. Replace checkout button with the custom quote request form popup. Receive email notification with quote requests.
Build Quote Request Form

Embed The Popup Form In The Cart

Get Inquiry Email With Cart Contents

Attach Cart Contents To All Forms

Send Customer Email Auto Response

Browse/filter/export Customer Inquiries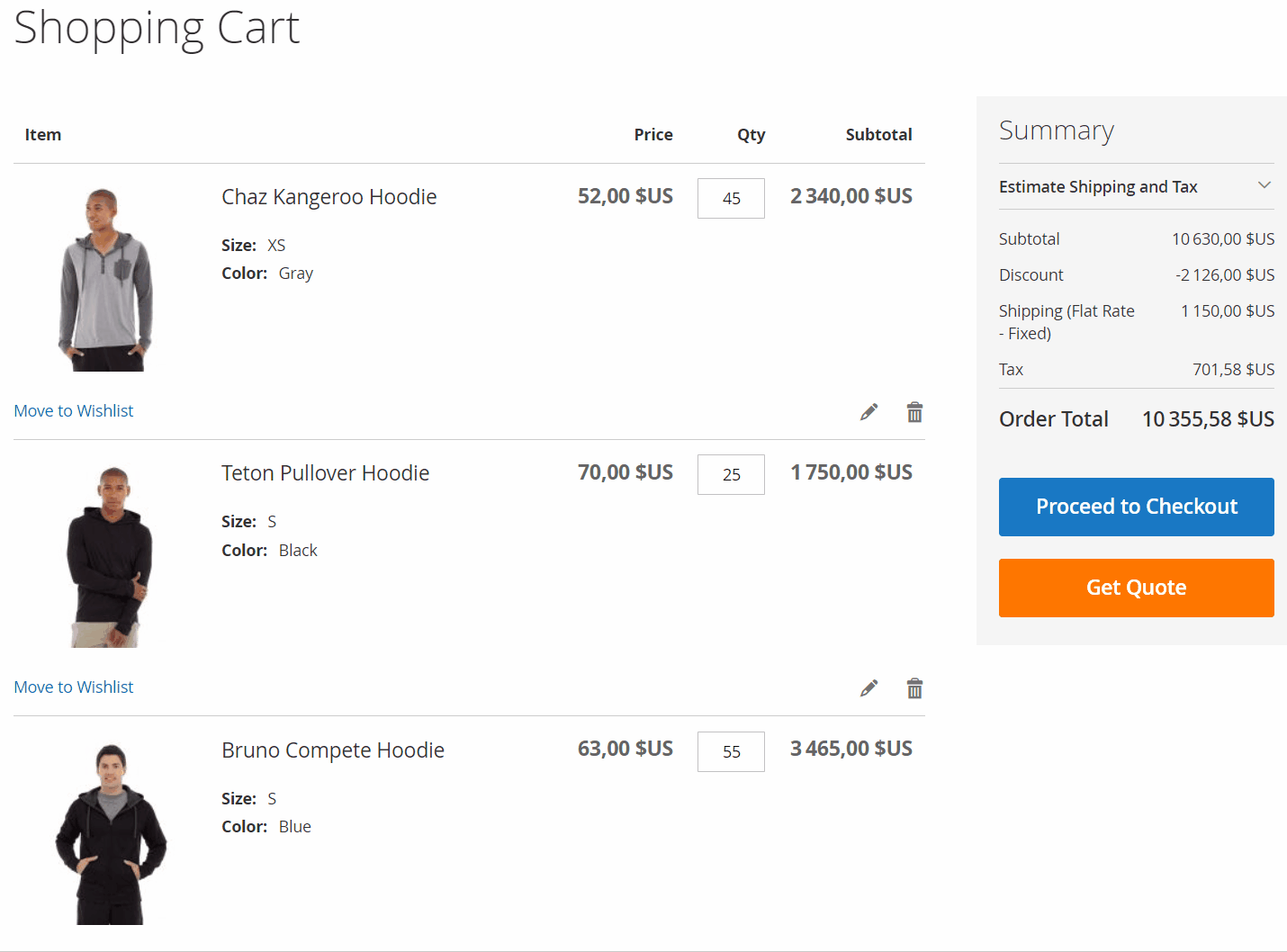 B2B stores, private sales or many other specific sales models may require you to have products with floating pricing. If you sell products in larger quantities, or you have customizable products you will need to get some input from the client before the quotation price can be calculated.
Cart2Quote Form extension for Magento 2 lets you easily place the "Get Quote" button in the customer cart. The animated popup with the custom form is displayed on the button click which can be used by the customer to request the price. After the form is submitted the responsible person receives the email with the requested product information and all the custom data that client specified.
Magento 2 Cart To Quote extension
Create custom quote request forms
Insert "Request Quote" button on cart pages
Show the form to selected user groups only
Send quote requests to admin email
Send auto response to the customer
Collect, filter and export quote requests
Reply to quote requests from admin panel
Full multi-store configuration
Easily translatable to multiple languages
REST API & GraphQL
Magento 2 Get Quote module
Build the quote form
Wide array of field types and configuration options allow you to design any type of the quote request form in your Magento 2 store.
Over 25 field types
Multi-column layouts
Multi-step forms
Fully responsive templates
Field dependency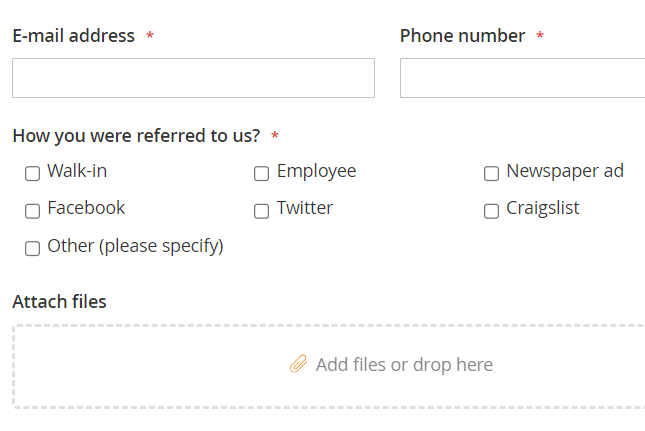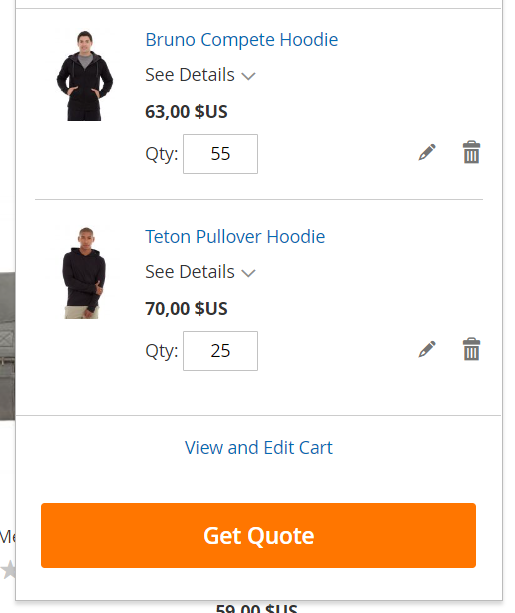 Get quote button
Design the "Get Quote" button, set the custom text, CSS classes. Configure on Store View level. Choose where to place the button via CSS selector.
Embed the button in the cart page
Embed the button in the minicart
Set custom CSS
Set custom translatable text
Set the placement of the button via CSS selector
Configure for B2B customers
Allow your customers to put products in their carts, specify quantities and ask for a custom quote price for the whole bundle. Select which customer groups can access to the quotation form.
Configure plugin for specific store
Grant access to quotation form for specific customer groups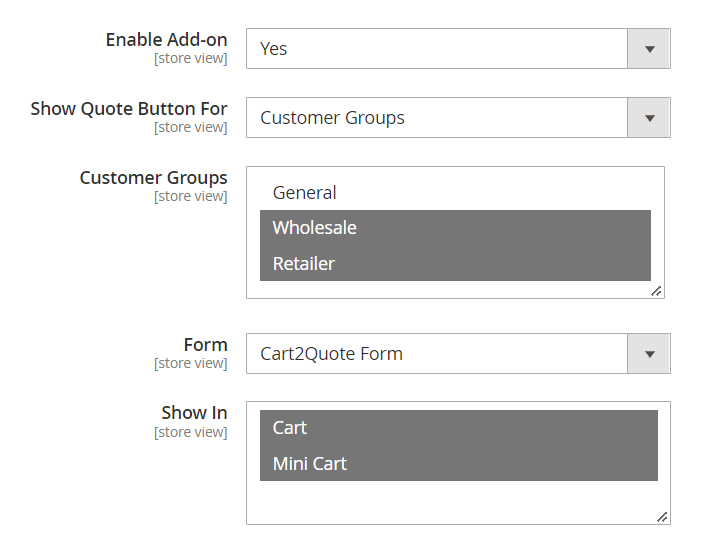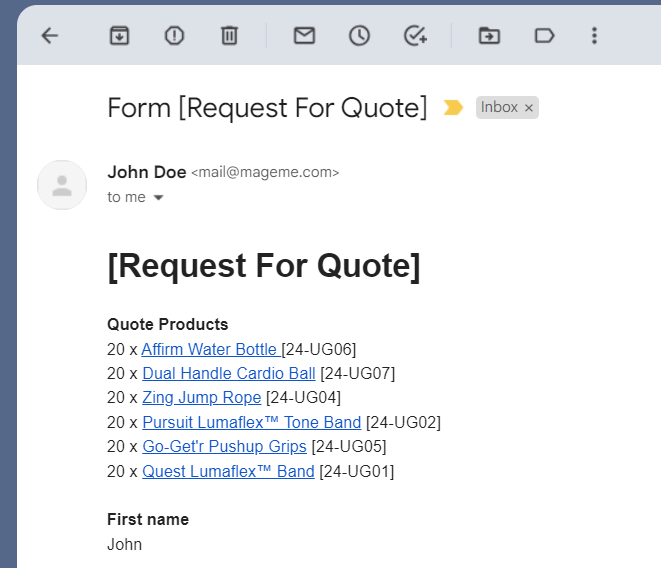 Email notifications
Instantly get the list of requested products with all additional information to your email address.
Get admin notification with requested products
Completely customize the email template
Send customer automatic reply to his email
Form builder
Multiple field types
The Magento 2 quote request plugin includes multiple field types such as text, dropdown, radio group, checkboxes, image picker, calendar, color picker, file upload and more.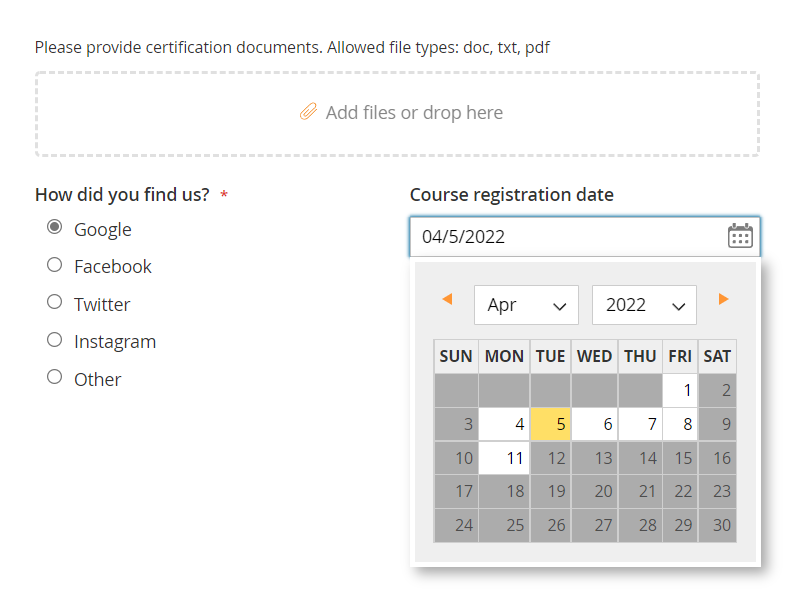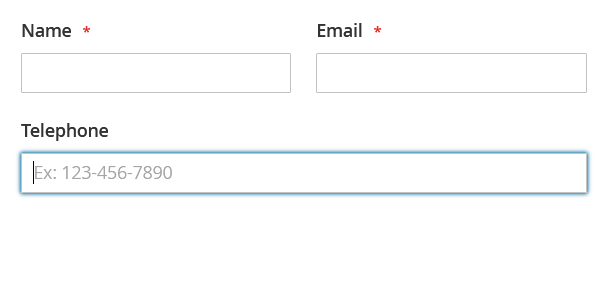 Input validation
The form builder has the functionality to check customer data before it gets submitted. Use the built-in validations or a custom regular expression and display the configurable error message.
Multi-language translations
Prepare your quote request forms to be displayed in multiple languages in your Magento store. Translate every text with the simple set of controls.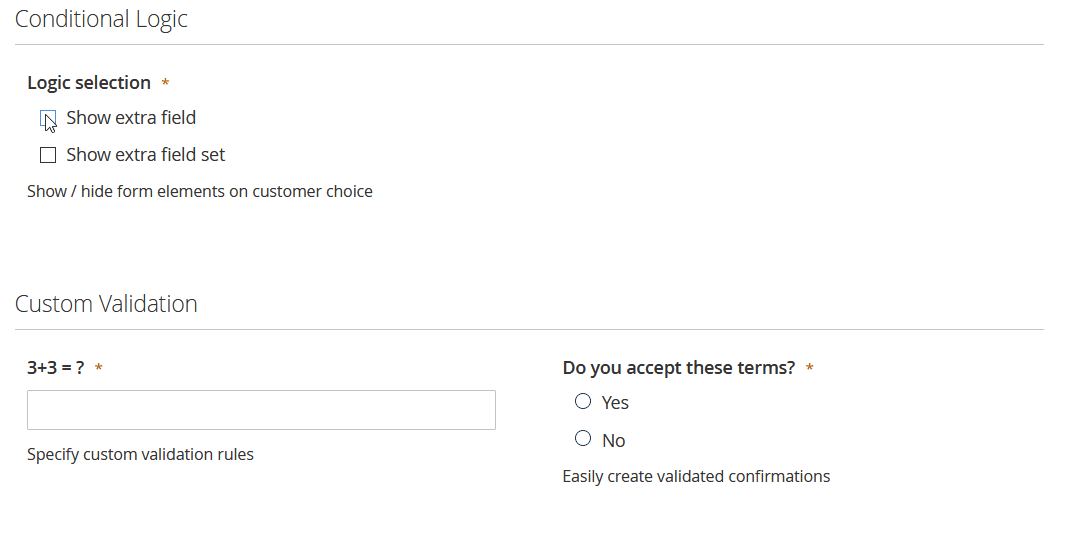 Add conditional logic to quote forms
Our module allows you to build dynamic get quote forms in your Magento 2 store and show / hide form elements based on the client selection.
Quote requests management
Full data management solution
All quote requests are stored in the database and can be accessed from the Magento 2 backend. The admin ui offers filtering, sorting, editing and data export functions.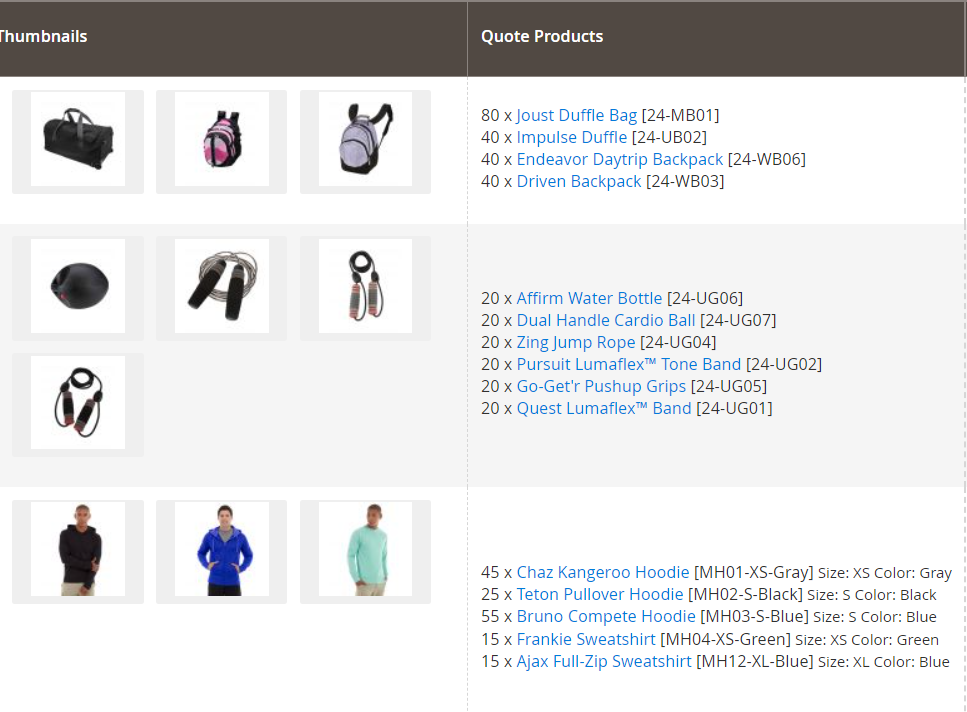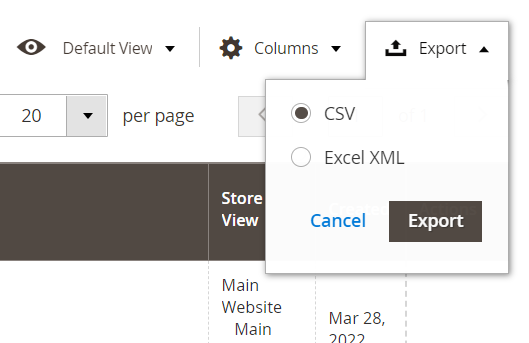 Export requests to CSV and XML
You can export all collected date through the Magento 2 admin panel and use it with 3rd party application such as Google Docs or Microsoft Office.
Print to PDF
optional
The quote request can be converted to a PDF file with the custom template. The PDF file can be created automatically on customer submission and sent to the admin email address. Or it can be manually printed from the Magento 2 admin panel.
The PDF feature should be purchased separately here.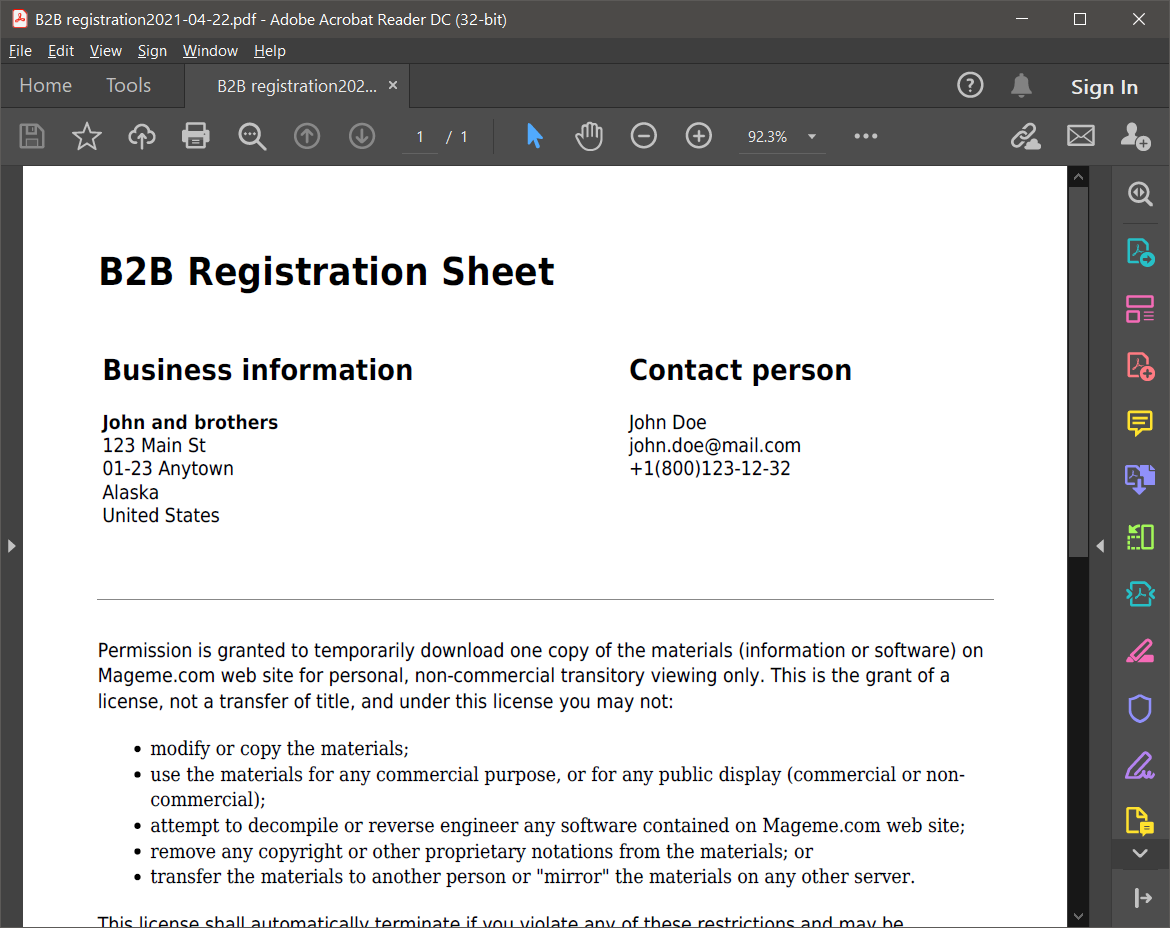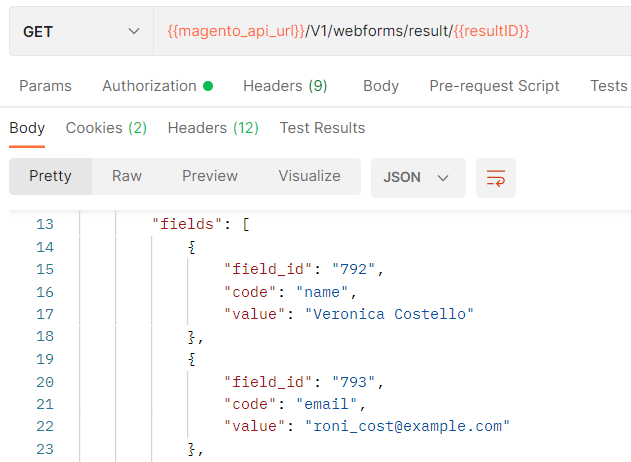 REST API & GraphQL
Our Magento 2 plugins come with the built-in REST API and GraphQL support. You can perform following operations with these interfaces:
Get the quote request data
Submit the quote request
Get the quote requests listing
Get quote request by the result ID
Integrate with popular CRMs
OTHER FEATURES
Easy installation
You have 2 options to install the plugin:
Use sFTP program to copy files from zip archive to your server
Use Composer to install package from our private repository
Easy configuration
Very simple configuration lets you achieve a wide array of goals.
Multi-language
Multiple stores and multiple languages supported.
100% open source
The plugin comes 100% in open code and doesn't have any encoded or obfuscated files.
REVIEWS(0)
Some words from real customers.
CHANGE LOG
3.0.2
Oct 6 2022
Fix: now possible to deselect all areas in Show In in configuration.
3.0.1
Sep 20 2022
New: "add cart to submissions" parameter added to configuration.
Frequently Asked Questions