Empowering Customer Engagement
Streamline Customer Communication with Custom Inquiry Forms Magento 2 Extension Magento 2.3, 2.4
Community, Enterprise, Cloud
Boost customer interactions with our Magento 2 Inquiry Form Plugin. It offers custom request forms, selective customer access, form validation, multi-language support, and efficient data management. Enhance your online store's user experience now.
Build Product Inquiry Forms

Embed Form On Selected Pages

Get Submission With The Product Data

Send Customer Auto Reply

Collect/filter/export Product Inquiries

Limit Forms To B2b Customers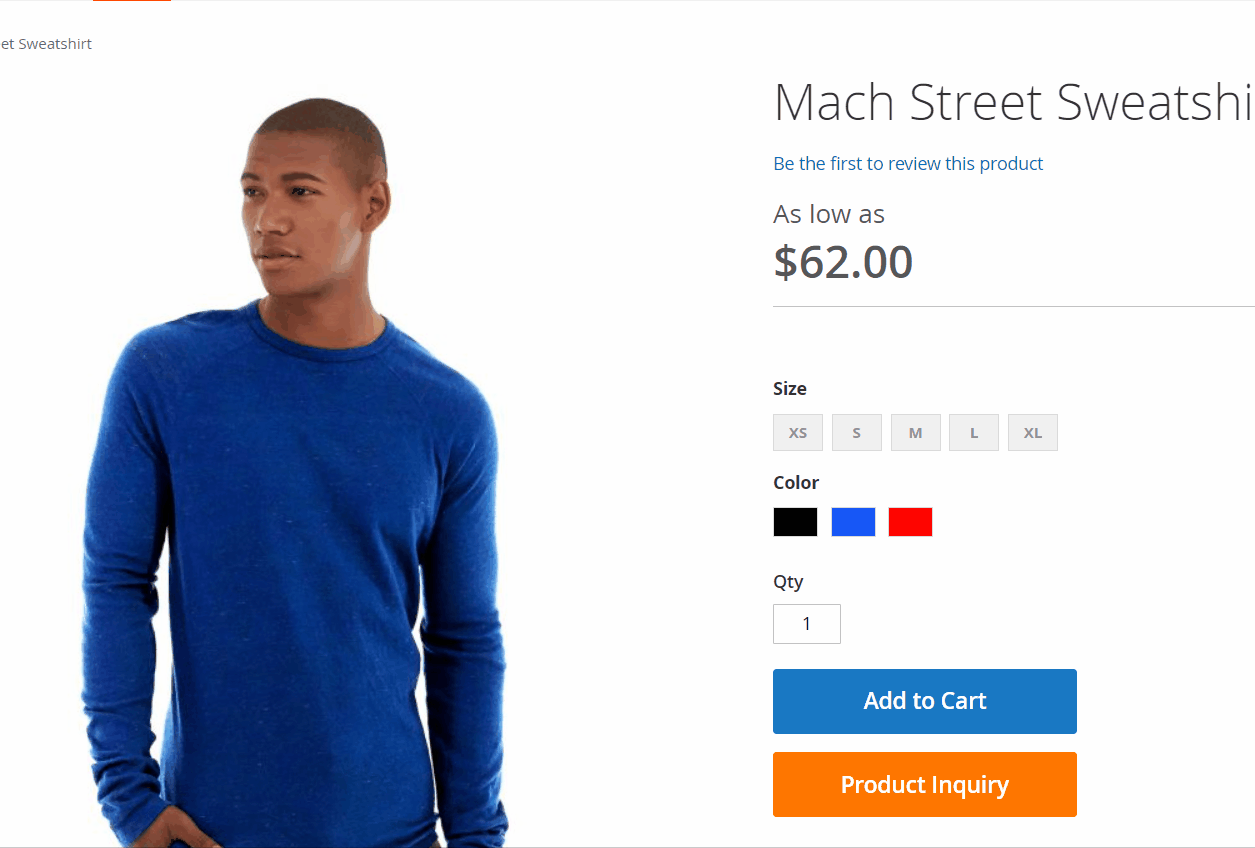 For Magento 2 store owners, having a clear channel for customers to submit product inquiries is essential. These interactions may encompass simple product questions, sample requests, or custom manufacture requests. Our form plugin facilitates this communication by embedding custom contact forms on selected catalog pages of your online store, capturing currently viewed product information alongside the customer submission.
Key Features of the Inquiry Form Plugin
Craft a custom product request form
Configure the inquiry button
Embed the button on selected catalog pages
Limit the button to specific customer groups
Receive product inquiries by email
Manage inquiries from the admin panel
Send the customer an automatic response
Reply to customer inquiries from the admin panel
Product Inquiry Form Extension
Design the Form
Leverage the variety of field types and configuration options to create a custom product inquiry form tailored to your online store.
More than 27 field types
Multi-column layouts
Multi-step forms
Fully responsive form templates
Field dependency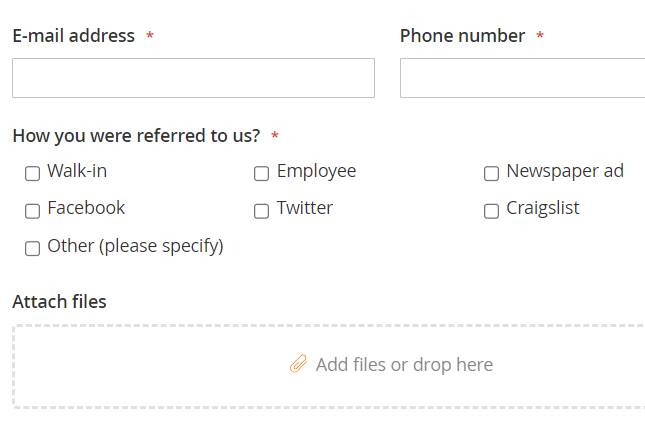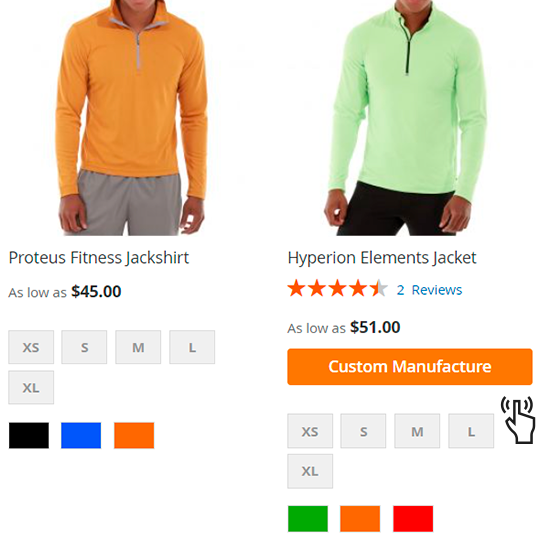 Configure the Inquiry Button
Set custom text and CSS classes for the inquiry button, and choose its placement with our intuitive CSS selector.
Embed the button in selected catalog pages
Display the button in product listings and view pages
Set custom CSS for the form
Set custom translatable text for the button
Choose the placement of the button via the CSS selector
Adapt for B2B Customers
Select the customer groups that can access the product request form button.
Configure the plugin for specific stores
Grant access to the product request form to particular groups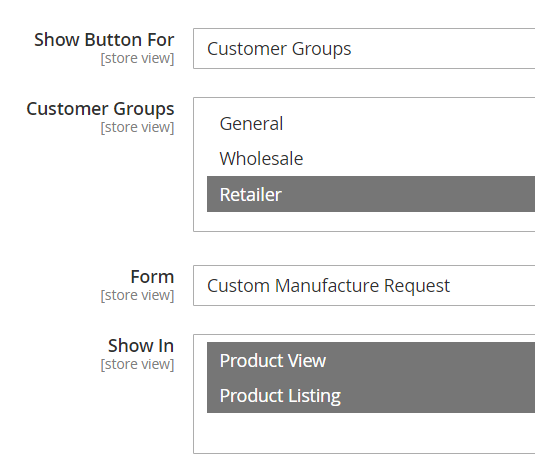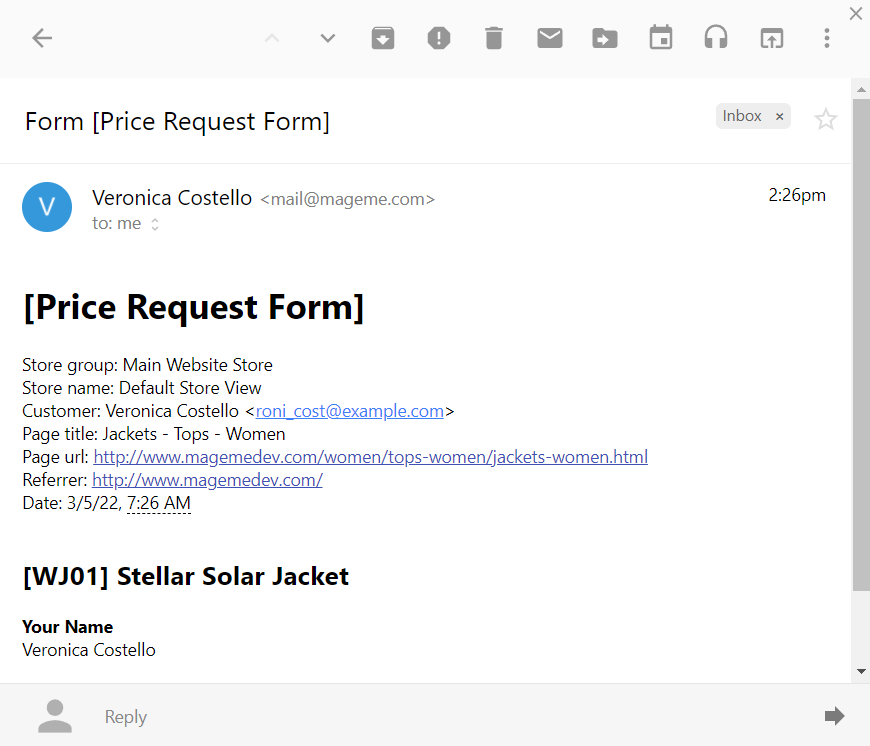 Email notifications
Receive a list of the product inquiries together with the customer submitted data directly to your email.
Receive admin notifications for the inquiries
Completely customize the email template
Send automatic response emails to customers regarding their inquiries
Form Builder
Multiple Field Types
Our form plugin includes multiple field types, ensuring you can collect all necessary information for your inquiries.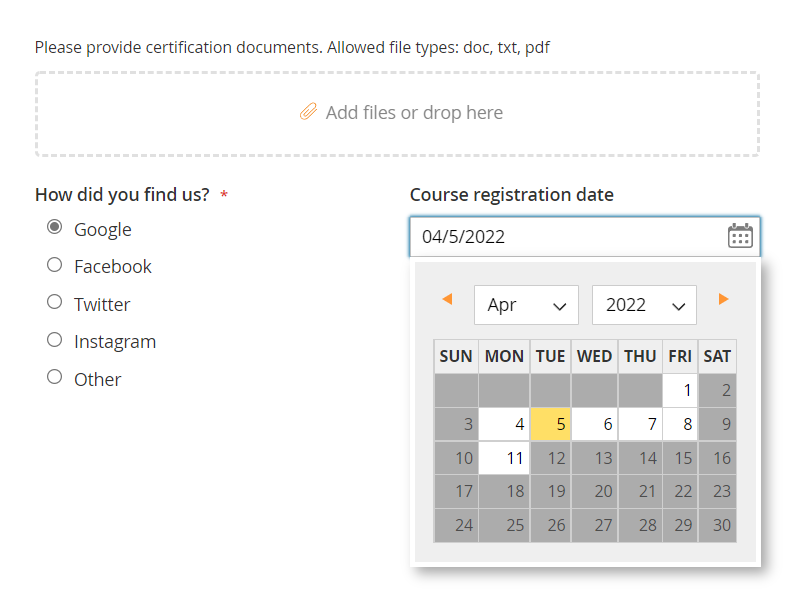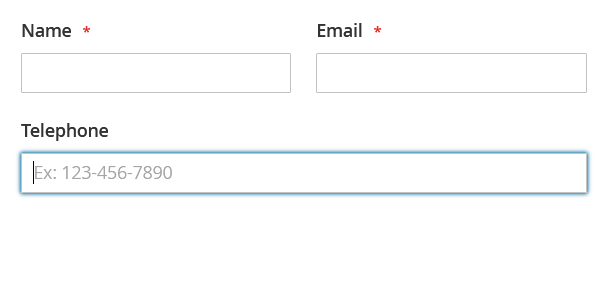 Input validation
The form builder provides functionality to validate customer data before it's submitted.
Multi-Language Translations
Prepare your product inquiry forms to be displayed in multiple languages in your online store.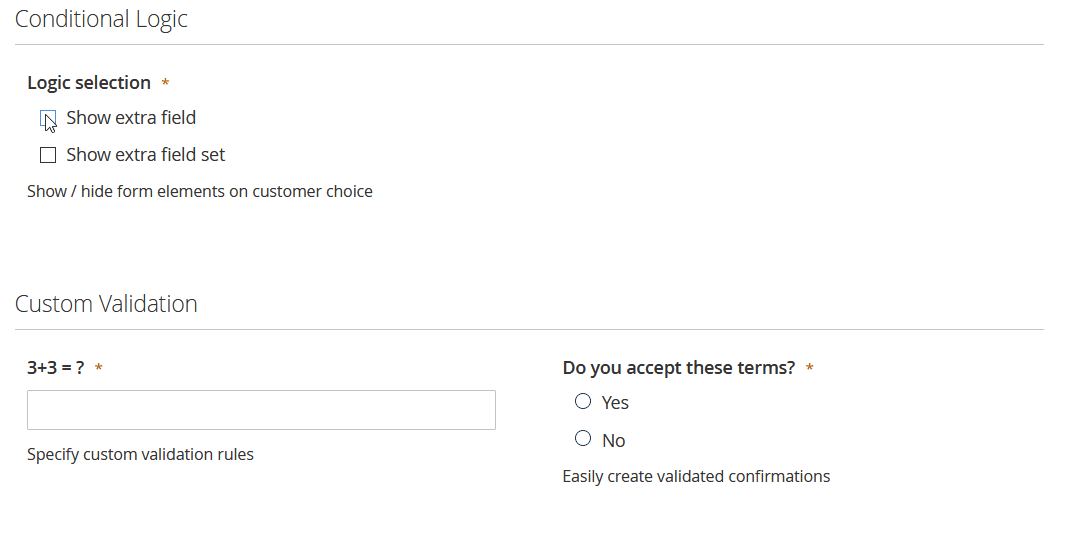 Add Conditional Logic to Inquiry Forms
Our module allows you to create dynamic product inquiry forms that show or hide form elements based on the customer's selection.
Full Data Management Solution
Full Data Management Solution
All product inquiries data is stored in the database and can be accessed from the backend.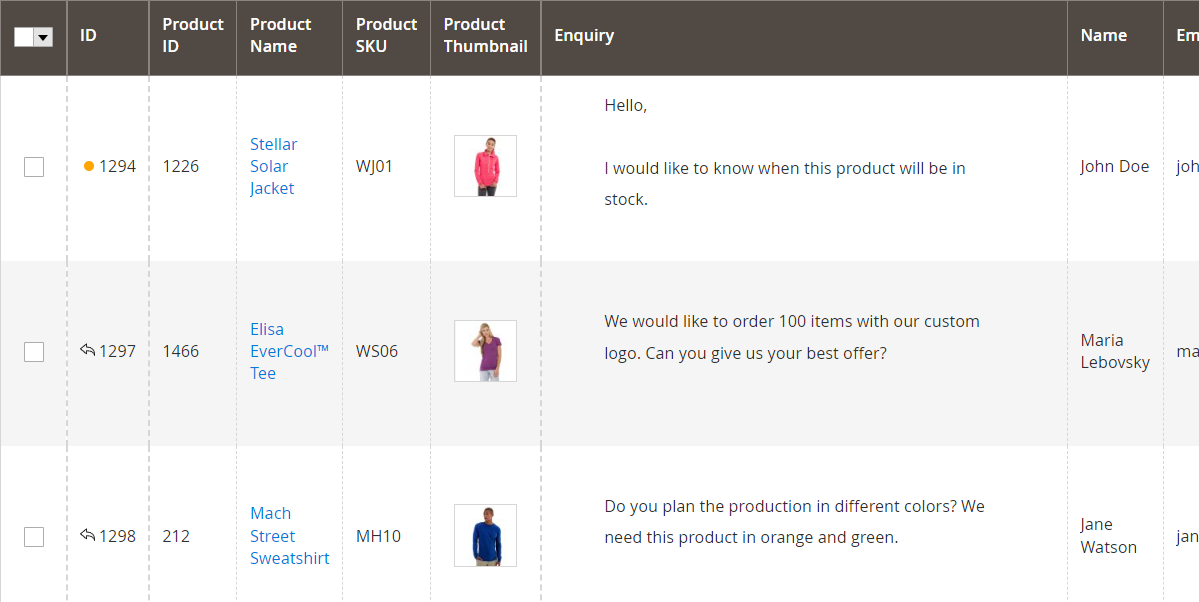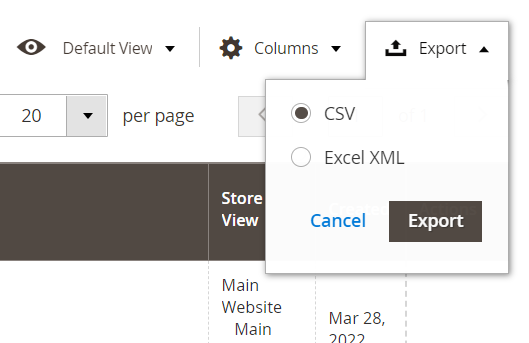 Export Inquiries to CSV and XML
Export all data collected from the product inquiries through the admin panel and use it with 3rd party applications such as Google Docs or Microsoft Office.
Print Inquiries to PDF
optional
Product inquiries can be converted to a PDF file with a custom template.
The PDF feature should be purchased separately here.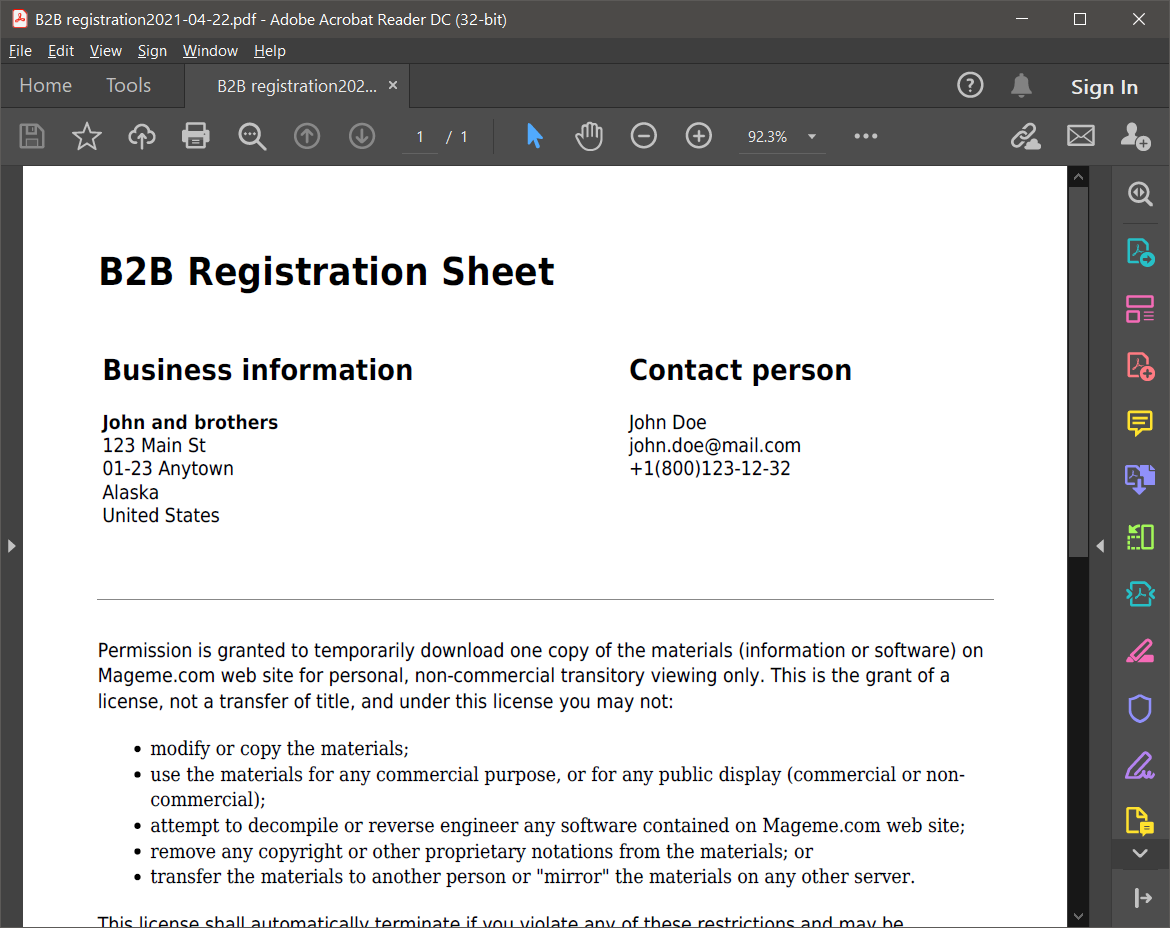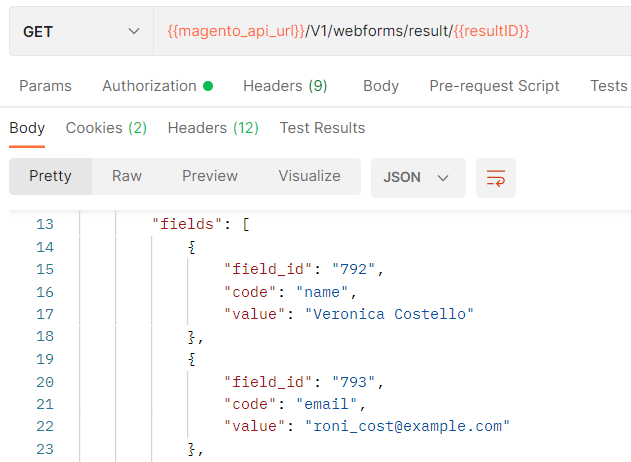 REST API & GraphQL
Our form plugins come with built-in REST API and GraphQL support. These interfaces allow:
Retrieval of inquiry data
Submission of an inquiry
Access to the listing of all inquiries
Access to specific inquiries by the result ID
Integration Options with Prominent CRMs
Additional Features
Easy Installation
Install the plugin with one of two methods:
Use sFTP program to copy files from zip archive to your server
Use Composer to install package from our private repository
Effortless Configuration
Simple configuration allows a wide range of functionality.
Multi-language Support
The plugin supports multiple stores and languages.
100% Open Source
Our plugin is fully open-sourced, with no encoded or obfuscated files.
REVIEWS(0)
Some words from real customers.
CHANGE LOG
3.0.2
Jun 27 2023
New: add ability to set different form for selected products.
New: added possibility to customize popup window title.
3.0.1
Feb 15 2022
Fix: backwards compatibility with Magento 2.3.
Frequently Asked Questions