CUSTOMER REGISTRATION FORM
ADD-ON FOR WEBFORMS PRO 3 Magento 2.3, 2.4
Community, Enterprise, Cloud
Create multiple customer registration forms in your Magento 2 store.
Required product: WebForms Pro 3
Customer Registration Account Activation Group Registration Custom Regisration Url Add-on Webforms
Custom registration form
Redesign your registration form using WebForms plugin.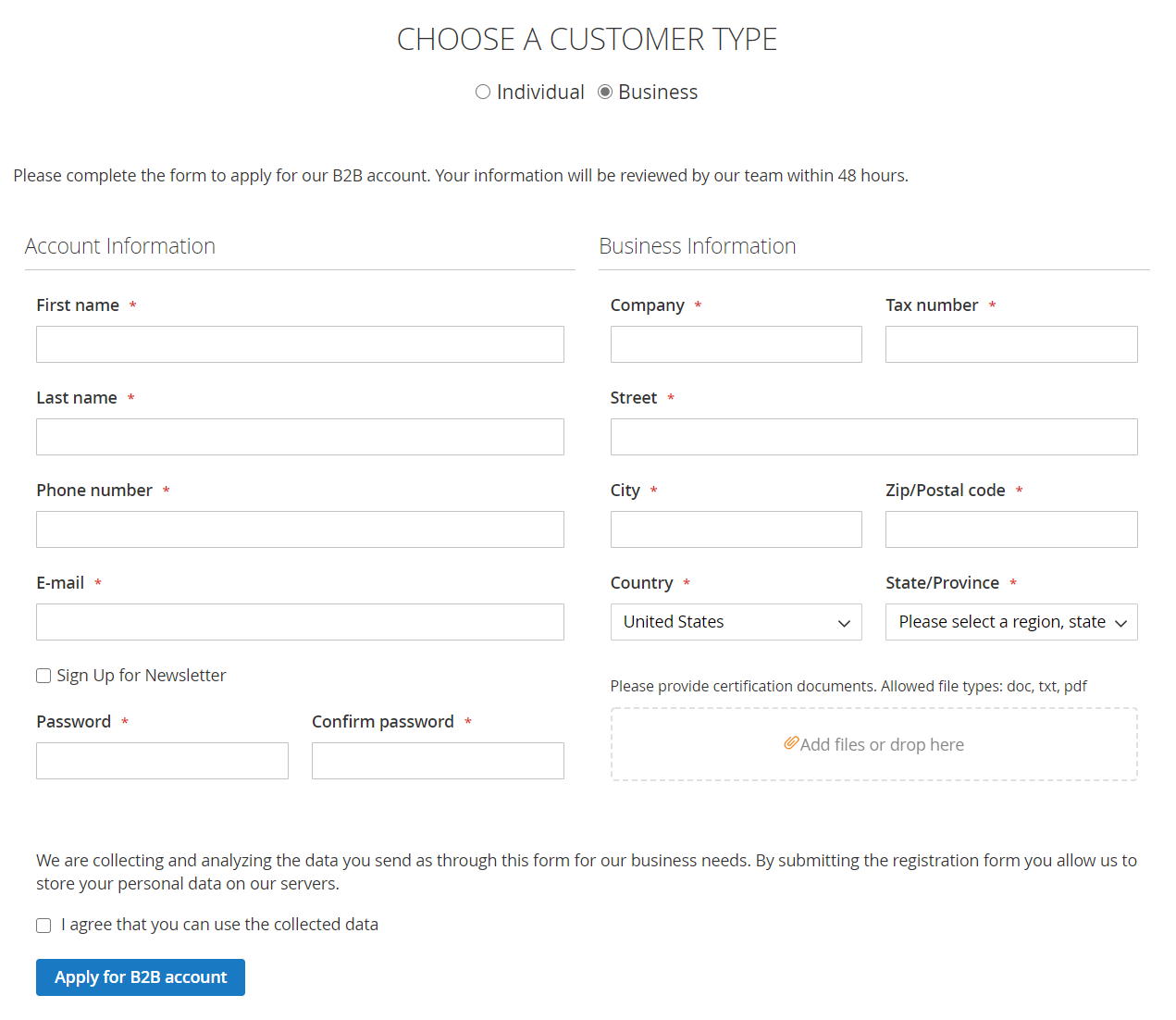 Add unlimited fields to the registration form using numerous supported field types.
Group registration
Create multiple group registration forms with different sets of fields.
Move existing customers to new group on form submissions.
Account approval
Use WebForms approval functionality to manually activate customer accounts.

Create custom email notifications on status update.
OTHER FEATURES
Easy installation
You have 2 options to install the plugin:
Use sFTP program to copy files from zip archive to your server
Use Composer to install package from our private repository
Easy integration
Use "Insert Widget" button to add form to any CMS page.
Use Content > Blocks section to add form to multiple site areas
Use XML code to add form through layout file
Use PHP code to insert form in phtml template
Multi-language
Multiple stores and multiple languages supported.
100% open source
The plugin comes 100% in open code and doesn't have any encoded or obfuscated files.
REVIEWS(0)
Some words from real customers.
Frequently Asked Questions
Need a feature?
Let us know!