KLAVIYO® INTEGRATION
ADD-ON FOR WEBFORMS PRO 3
Magento 2.3, 2.4
Community, Enterprise, Cloud
Integrate WebForms 3 - Magento 2 Custom Form Builder with the popular marketing platform.
Required product: WebForms Pro
Create Klaviyo Profile On Submission

Map Any Standard Or Custom Property

Collect Gdpr Consents

Track Profile Activity
Full integration
Create Klaviyo profiles from submissions.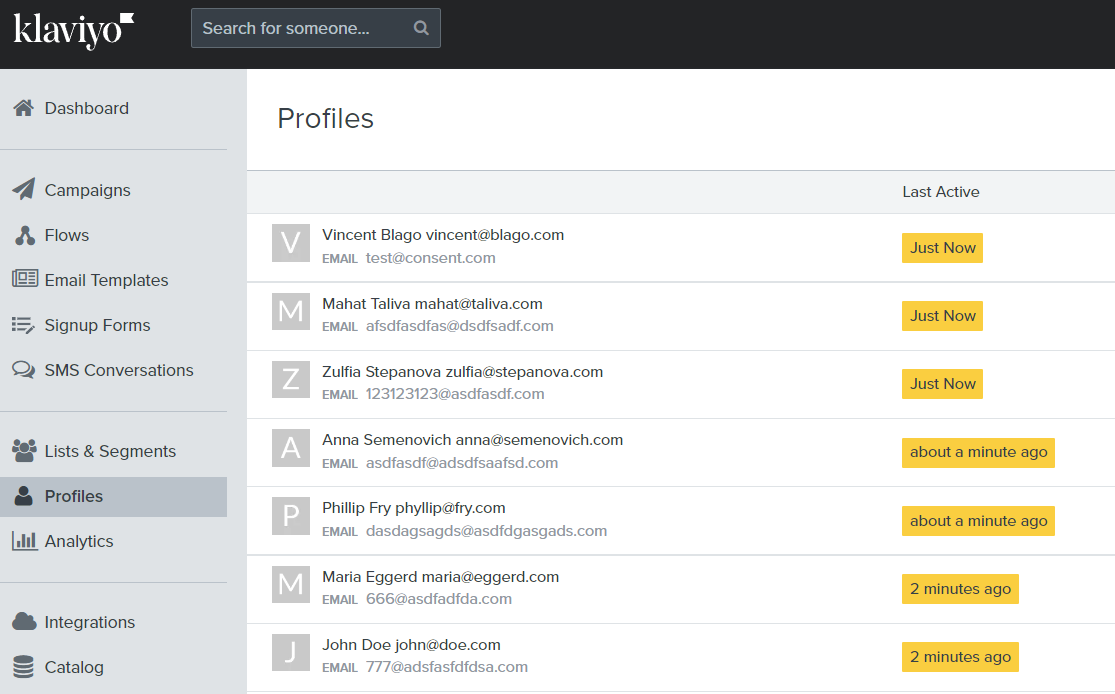 Advanced functionality
Track customer activity
Send custom events through your forms to track down the customer activity in Klaviyo.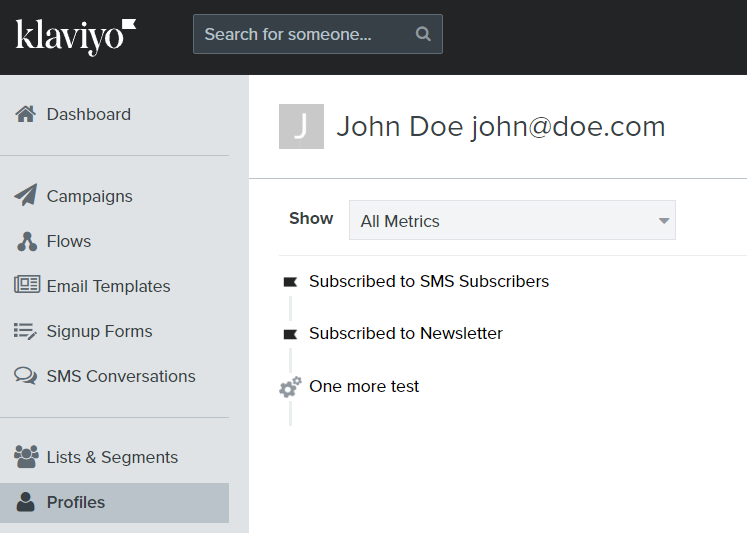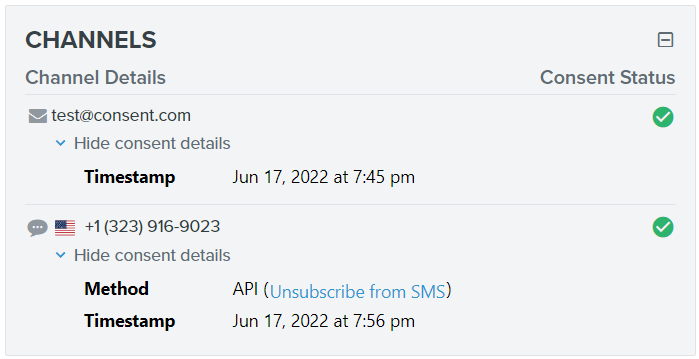 Collect GDPR consents
Map form fields to Klaviyo consent attributes. Create required or non-required fields for your customers to agree to receive marketing email, SMS or direct mail from you.
Configuration possibilities
Configure custom forms for integration with the Klavyo marketing platform.
Select which integration endpoint to use for your form
Specify custom event name
Add subscribers to multiple lists
Map standard and custom Klaviyo attributes
Separate configurations options are available for each form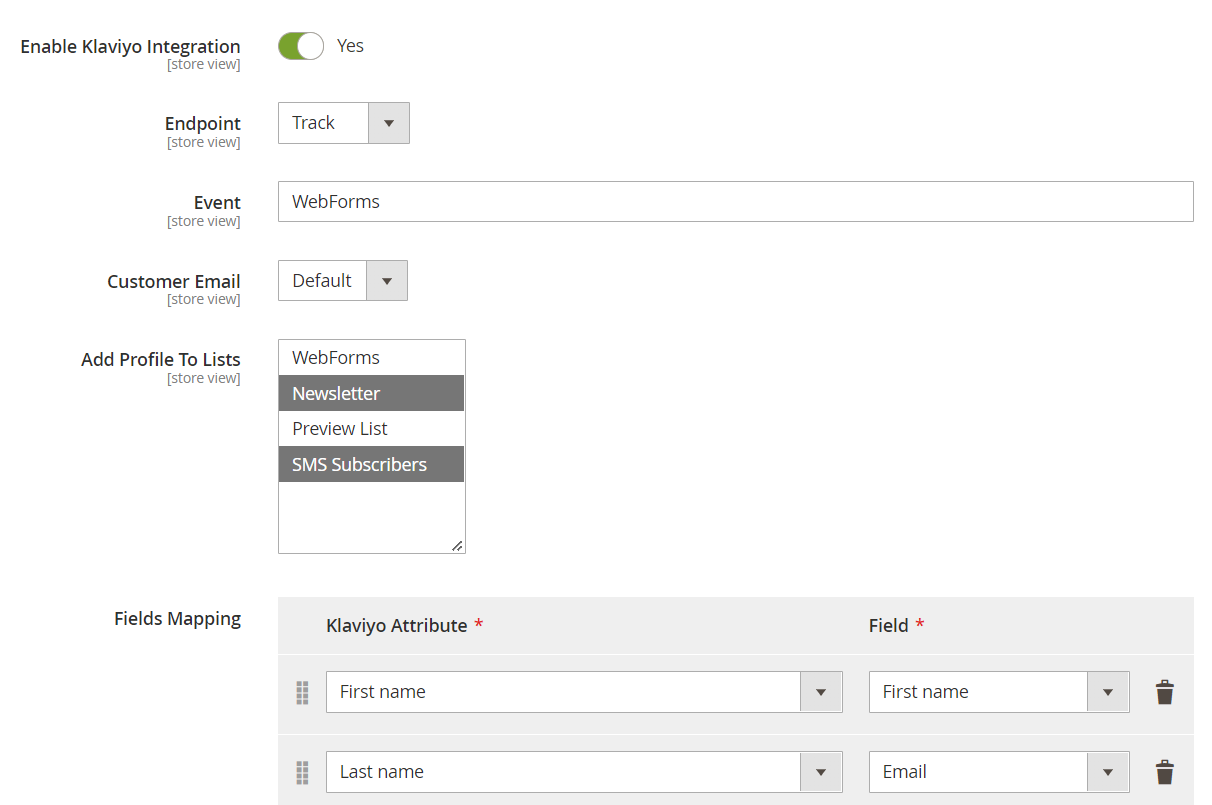 Full data mapping
Map custom fields to Klaviyo attributes.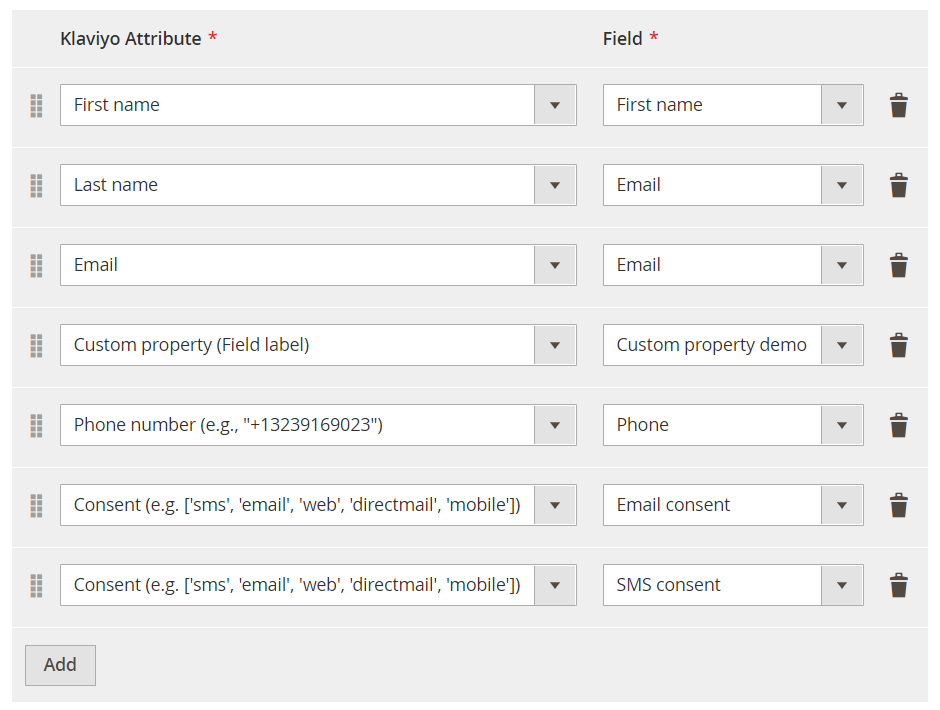 Map Klaviyo attributes to form fields.
Add new subscribers to Klaviyo lists.
Map to custom Klaviyo attributes.
OTHER FEATURES
Easy installation
You have 2 options to install the plugin:
Use sFTP program to copy files from zip archive to your server
Use Composer to install package from our private repository
100% open source
The plugin comes 100% in open code and doesn't have any encoded or obfuscated files.
REVIEWS(0)
Some words from real customers.
CHANGE LOG
3.0.2
Aug 29 2023
New: improved error reporting.
3.0.1
Jul 28 2023
New: multi-store API configuration.
Frequently Asked Questions