REFERENCE NUMBER
ADD-ON FOR WEBFORMS PRO 3 Magento 2.3, 2.4
Community, Enterprise, Cloud
Add configurable reference or ticket number to form submissions.
Required product: WebForms Pro
Unique Codes Instead Of Result Ids

Numeric Or Alphanumeric Type

Configure Generator For Each Form

Insert Reference In Email Subject
Unique reference number
When simple ID is not enough.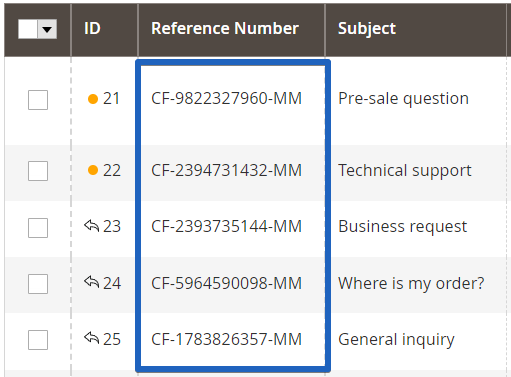 Create unique reference id each time customer submits the form.
Configure reference numbering for selected forms.
Sort, search and filter submissions from the backend using references.
Configurable reference ID
Customize reference number for each web form.
Enable or disable referencing for selected forms.
Specify prefix or suffix for reference ID.
Choose unique reference type: number or alphanumeric.
Add reference number to notification and reply email subjects.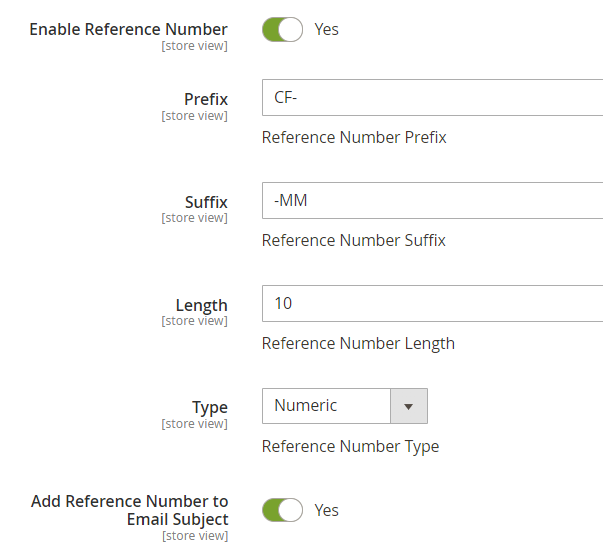 Use referencing in emails
Include unique reference number in email communications.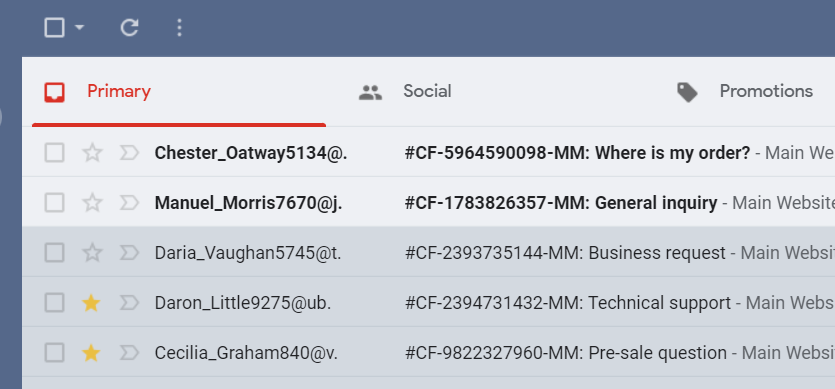 Use with external software
Integrate with your ERP or other 3rd party software via REST API.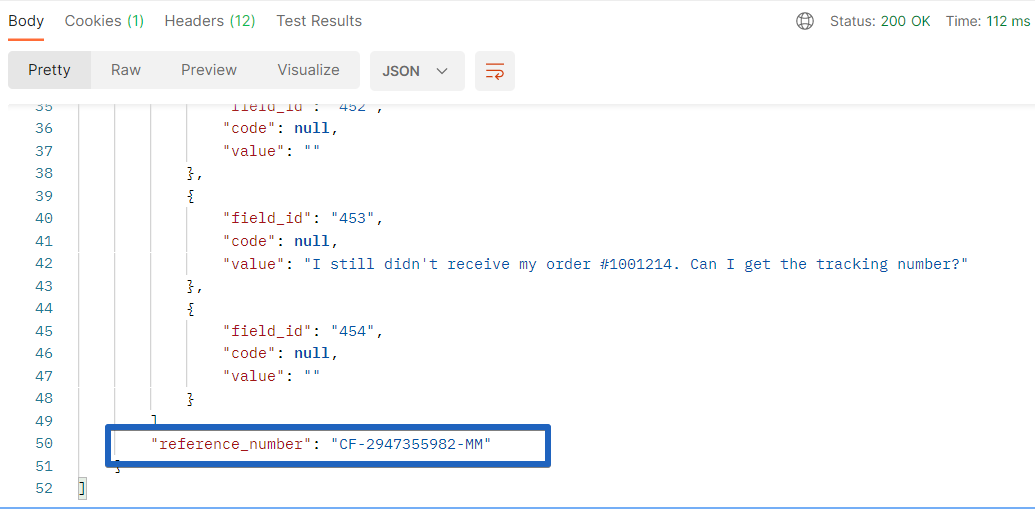 OTHER FEATURES
Easy installation
You have 2 options to install the plugin:
Use sFTP program to copy files from zip archive to your server
Use Composer to install package from our private repository
100% open source
The plugin comes 100% in open code and doesn't have any encoded or obfuscated files.
REVIEWS(0)
Some words from real customers.
CHANGE LOG
3.0.1
Aug 30 2022
New: form parameter to add ref number to PDF filename.
Frequently Asked Questions